A few facts about my collection.
Each card is serially numbered to KG's jersey number #21. Jersey numbered cards usually carry a premium and are becoming more popular to collect. There are currently 301 cards in my collection.
This is approximately 18% of the Garnett cards serially numbered 21 or higher that have ever been issued, or 1/6th of his entire serially numbered cards.
There are 30 autographs in the collection out of a possible 150 Garnett autograph cards serially numbered 21/ or more. This is 1/5th of Garnett's 21/ autograph cards.
Cards in my collection have come from all over the world, including Norway, France, The Philippines, USA, Japan, Germany, Taiwan, Poland, Indonesia, Australia, Korea, Singapore and China.
The cards below are listed starting from Kevin Garnett's high school career in 1995, through to 2017. Click on the card to see the whole card and details.
Powered by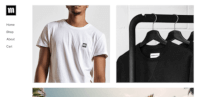 Create your own unique website with customizable templates.