My Collecting Story
I started collecting almost by mistake back in 1994. I walked into a shoe shop in Dunedin New Zealand to get some new sneakers and walked out holding a pack of Upper Deck NBA cards. From that first pack I pulled this......
---
And also this........
Before long I was putting together the complete set of Skylights and collecting Larry Johnson. He was an exciting brash player who could dunk with real power. I soon discovered ebay and put together an LJ collection with well over 500 different cards, including some very rare ones.
Around 1996 a young skinny kid made the jump from high school to the NBA. I was fascinated by this and decided to collect all 15 of his pure rookie cards in case he ever came to something.
His name was Kevin Garnett.

Around the year 2000, Larry Johnson retired, I went overseas, lost interest in the hobby and became more family focussed. I didn't buy or even look for a card for 4 or 5 years. . In 2004 I had a peek on ebay again and was amazed at how the hobby had transformed. Two major elements collided to get me back into the hobby. Firstly, Upper Deck were producing high end cards such as Exquisite and Ultimate Collection. They were quite beautiful.
The other factor was Kevin Garnett. He was the MVP, an excitement machine, a player full of passion who wore his heart on his sleeve, and the best all round player in the league.
I looked on ebay and found my LJ collection had some value. I managed to track down Patrick, the biggest LJ collector in the world and decided to trade him 15 of my best cards for Garnett cards that I could pick and choose for him to win off ebay. One of these cards had an interesting element to it. KG wore #21 on his jersey. I had noticed that the card market was FLOODED with serially numbered cards. To create an interesting angle to my collection, I asked him to try and win this jersey numbered #21/100 card...
Before I knew it, Patrick and I were best mates.......
....I'd won a few more #21 cards, and the rest is history...........
Powered by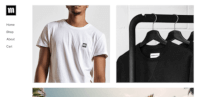 Create your own unique website with customizable templates.